Even though HR departments are made by people for people, what if I told you that robots can help HR become more human?
Robotic Process Automation (RPA) has taken the corporate world by storm. Deloitte conducted a survey of over 100 Shared Services leaders in which respondents agreed that RPA is a viable, proven solution, with 74% of them planning to investigate the technology in the next year and 22% having piloted or fully implemented RPA.
You can think of robots as a virtual workforce or a back-office processing center without humans. The cost savings of this are obvious, the cost of a robot license is lower than that of a typical salary. Those from the survey who already implemented RPA identified that RPA meets or exceeds their expectations in terms of financial benefits, and firms are also seeing non-financial benefits such as improved accuracy, timeliness, and operational flexibility.
In a human resources department, the benefits of automation go far beyond that. If we automate all the admin-related interactions between an HR manager and a computer, we free up time that could be spent in more human actions, such as solving people's problems or face-to-face time with your employees.
What processes are more suitable for RPA?
Any interaction between a human and a computer can be automated. However, processes with repeatable, predictable interactions with IT applications are best suited for RPA.
Automation tools allow 'robots' to perform routine business processes by reproducing the way that a human interacts with an application through a user interface while following a set of rules. Automation can improve the effectiveness and efficiency of these processes without changing the underlining systems.
How do you adopt RPA in HR?
The most important piece of any successful business is a thriving, productive workforce. Therefore, HR departments have to keep up with the global trends (aka digital transformation) and continuously work on their competitive advantage - or they risk falling behind.
Long gone are the days were HR was mainly handling administrative tasks such as payroll or checking that forms were filled out correctly. Now, HR departments have a strategic role that is crucial to the success of any organization. From finding talent whose skill set matches the company's current and future goals to suggesting employee training and development strategies, HR managers' focus lies on building loyalty and commitment while staying current and competitive.
Nevertheless, HR managers still have a lot of administrative data-related tasks on their tables that prevent them from using their time in more strategic work. It is those repetitive tasks that can easily be automated by a software robot.
Deloitte identified more than 50% standard HR processes that could be automated through an RPA tool.
What HR tasks can you automate through RPA software?
Here's our list of the most common manual tasks that are perfect for business process automation:
Sourcing and candidate shortlisting
On/offboarding
Payroll and benefits
Expense and travel management
Attendance tracking
Data management and HR analytics
How to automate the process of sourcing talent?
Outsourcing talent can feel draining sometimes. In a sea of possible candidates, it is time-consuming to find the right people with the right skill-set.
LEAPWORK's People Department built a LinkedIn search robot in order to tackle this important but tedious task. They did so by using LEAPWORK's codeless automation platform.
In short, the robot logs into LinkedIn Talent Solutions to find candidates for specific open positions by following a set of rules. Then, the robot transfers the data to an Excel Sheet with the candidates' names and profile links. Once all the data has been gathered, it integrates with the existing digital HR system to check if the candidates have already been in the recruitment process. Once the robot has done all the admin job, the HR Manager gets to do the complex work, that is, the interpretation of the data and decision making.
If you want to learn how the robot executes this process, here's a step by step description:
1. Log in to LinkedIn Recruiter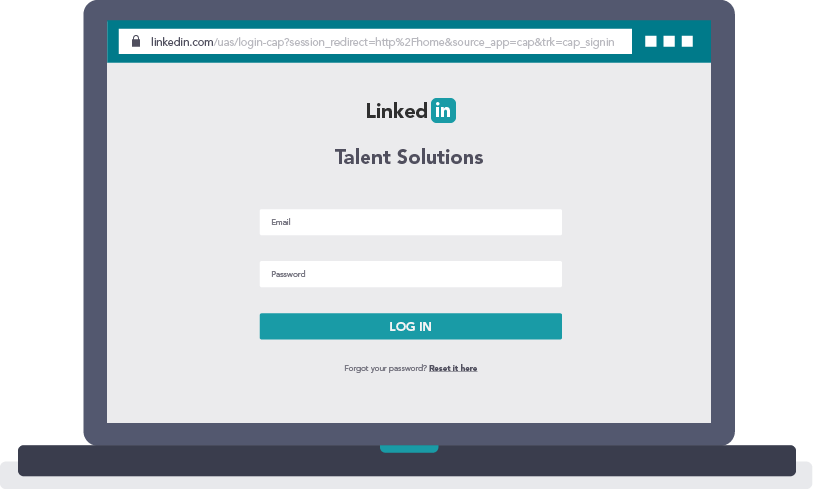 2. Type in the search bar the pre-determined job position and skill. The robot is instructed to do a search for each set of keywords.
3. Use pre-determined filters to find relevant candidates, in this case, we are filtering by location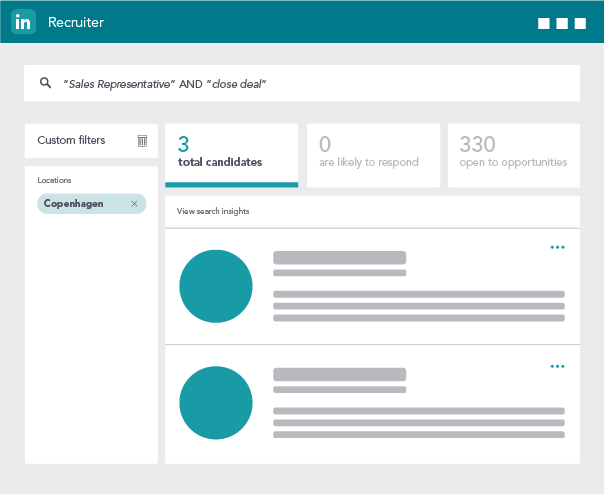 4. Identify the profiles that appear in two or more searches (this is based on the hypothesis that candidates that appear in several results must be more relevant for the position) and export the candidate's name and LinkedIn profile to Excel Sheet
5. Log in to HR Manager - Talent Recruiter. Cross-check the names in the Excel Sheet with the existing names in HR Manager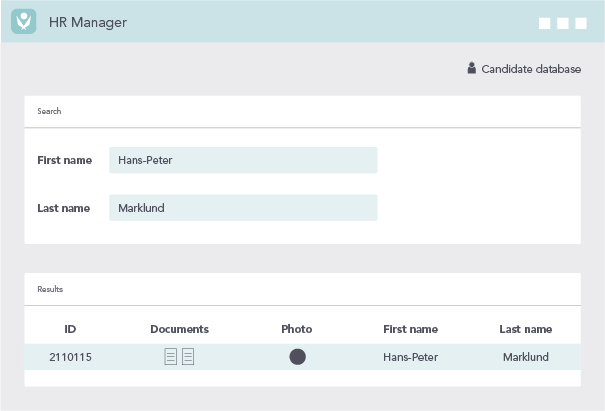 6. Highlight on the Excel Sheet the profiles that appear on both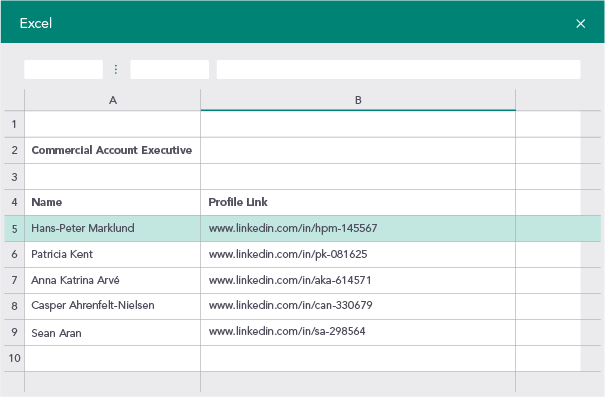 7. Email the finalized Excel Sheet to the HR employees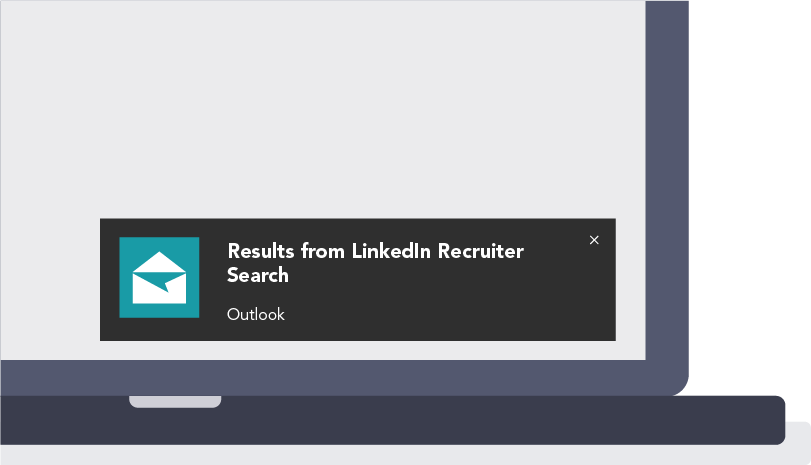 LEAPWORK's automation platform is able to complete the process by allowing all the programs used by HR to communicate with each other in the background. LEAPWORK's People Department schedules the robot to perform this task every night out of working hours. That way, when the HR employees are back to work the following day, there's an email with a list of candidates waiting for them.
The processing time, when performed manually, took approximately 5 hours a week. Those hours are now spent doing more face-to-face time, meeting qualified candidates and onboarding new personnel. This, in turn, has improved HR agility and allowed them to nurture their human capital.
Before, there was a task that was repetitive, time-consuming and error prone.
Now, there is free time to use in more strategically tasks, while the HR robot performs the task efficiently and error-free.
Do you want to learn how to build your own automation robots using no code? Reserve your spot here: