KPMG, a business consultancy leader, has a long track record of advising companies about process automation for increased productivity and output. They have been helping LEAPWORK users—recently a global shipping company—adopt best practices for RPA, or Robotic Process Automation.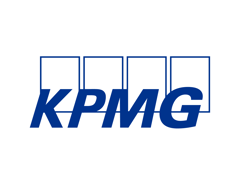 A global shipping company is using the LEAPWORK Automation Platform to automate processes across the organization. For example, balancing end-of-month numbers and crosschecking PDF-documents with spreadsheets.
KPMG will assist the client in anchoring the know-how for a successful RPA and LEAPWORK adoption in the organization. This enables the company's own automation teams to take ownership of process automation. With LEAPWORK, both technical specialists and business generalists can use the platform to automate processes.
About LEAPWORK
LEAPWORK helps professionals work better, together, by empowering them to design intelligent software automation for tasks that are repetitive, boring, and prone to error.
Equipped with the LEAPWORK Automation Platform, thousands of users in all industries create and employ software robots on their own, every day. This way, they free up time for more meaningful and high-value work.

If you'd like to know more about the LEAPWORK Automation Platform and how to roll out automation, please get in touch.
About KPMG
KPMG operates as a global network of independent member firms offering audit, tax and advisory services; working closely with clients, helping them to mitigate risks and grasp opportunities.
Member firms' clients include business corporations, governments and public sector agencies and not-for-profit organizations. They look to KPMG for a consistent standard of service based on high order professional capabilities, industry insight and local knowledge.
KPMG member firms can be found in 152 countries. Collectively they employ more than 189,000 people across a range of disciplines. For more information, please visit kpmg.com