The "Read Excel" block in LEAPWORK is a major step forward for data-driven test automation, making it very easy to parameterize and drive automation cases with structured and tabular data.
Whether you want to perform smoke tests by picking random test data from an Excel file, or need to loop through thousands of rows in functional test cases, it only takes a minute to start using the "Excel" block.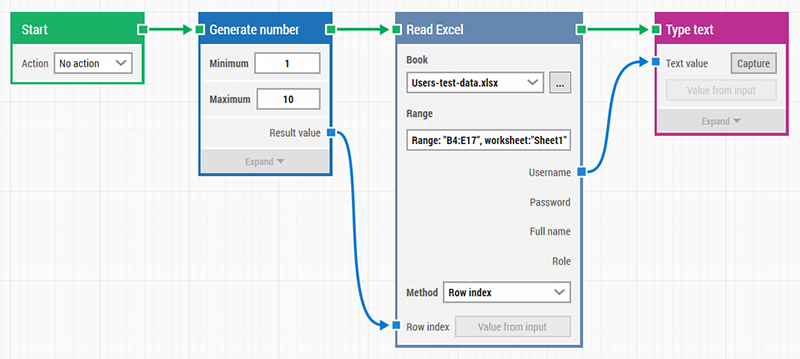 Simply upload an Excel file, select a range and wire up other blocks to use the data within.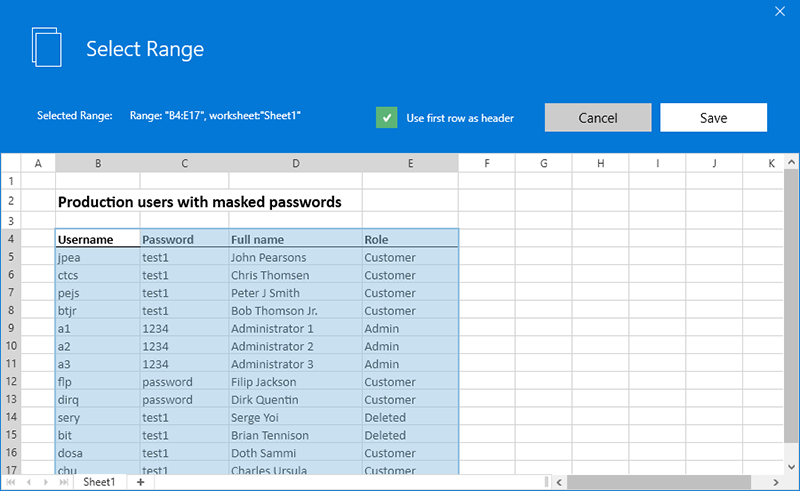 Everything you need for codeless test automation
Learn more about codeless test automation in our guide to reducing risk, lowering costs, and driving value with test automation.