In order to get the most out of LEAPWORK, we recommend that you install the Agent (which is the executable that actually runs the tests) on one or more separate computers and then run your cases there instead of on your local computer. That way, you are not inconvenienced when LEAPWORK opens applications or uses the mouse or keyboard. Also, if you use several computers together, you can run your test cases in parallel and get done a lot faster.
The following diagram shows one way you could configure LEAPWORK to work:

In this example, you could have Studio installed on your own computer or laptop, while the Controller could be installed on a server in your company. It could of course also just be installed on your own computer ( this page explains the different ways you can share assets).
Finally, the Agent could be installed on two or more other computers where the tests would actually be run. These computers could be physical machines on your own network, servers accessible through a VPN connection or even virtual servers in the cloud.
Note: If your company's security policies allow it, virtual servers hosted by vendors such as Amazon (EC2) and Microsoft (Azure) can be a great choice. Typically a virtual server takes only a few minutes to create, you only pay for the time used and some vendors even offer free tiers. Alternatively, you can ask your IT department if they are able to provide in-house virtual servers using for instance Hyper-V or VMware.
The Controller (and Studio) will be able to connect to the Agents installed on the two computers by setting them up as "environments". The process for doing that is explained below.
Setting Up an Environment
In order to start using a (remote) environment, you must download the installation package from https://account.leapwork.com/downloads and install the Agent on the computer that you will be using as your environment. Click here to learn more about the installation process.
Once installed and running on the computer, follow these simple steps to start using it as an environment:
Step 1: Open Studio on your own computer and go to the "Environments" screen.
Step 2: Click "New"
Step 3: Fill in a name for your remote environment as well as the computer's hostname or IP-address, the port where the Agent is running and the password that was chosen when the Agent was installed: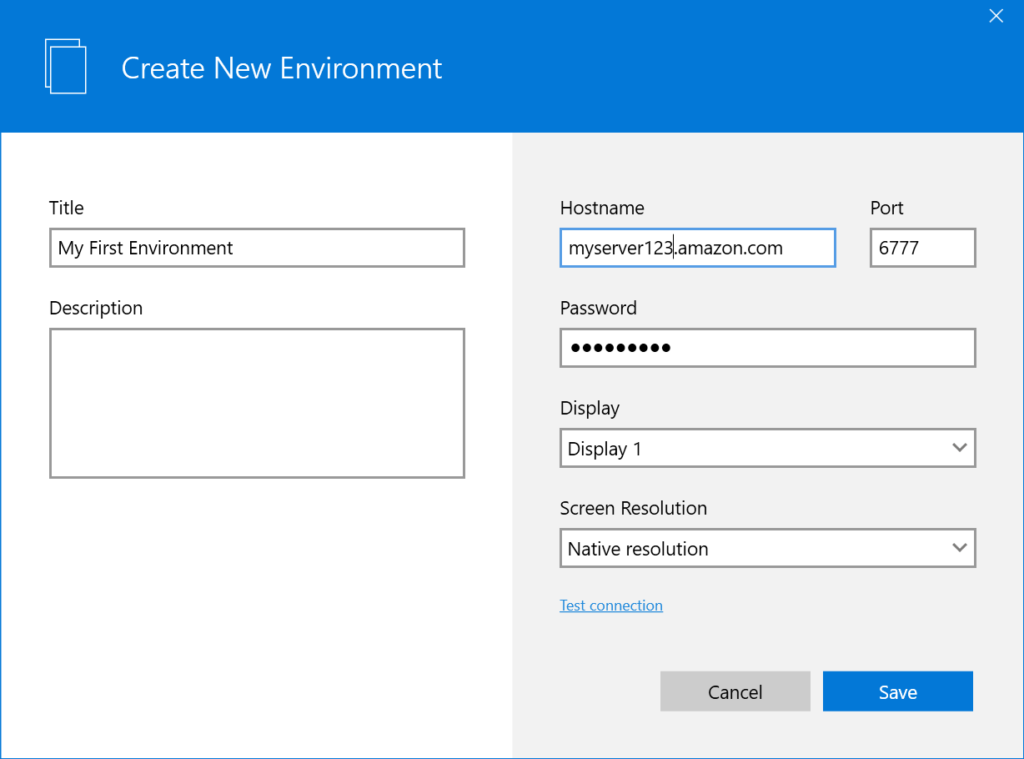 If the computer is a physical machine with multiple displays, you can select which of the screens to use as well as the screen resolution.
Step 4: Click "Save".
Step 5: Select the newly created remote environment and click "Test Connection":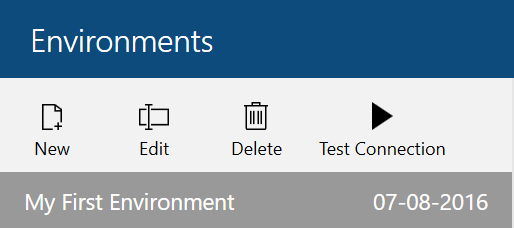 If the environment is setup correctly, LEAPWORK will open a window and show you the desktop of the computer. This works because LEAPWORK has a built-in remote control protocol that works a bit like Windows Remote Desktop or VNC: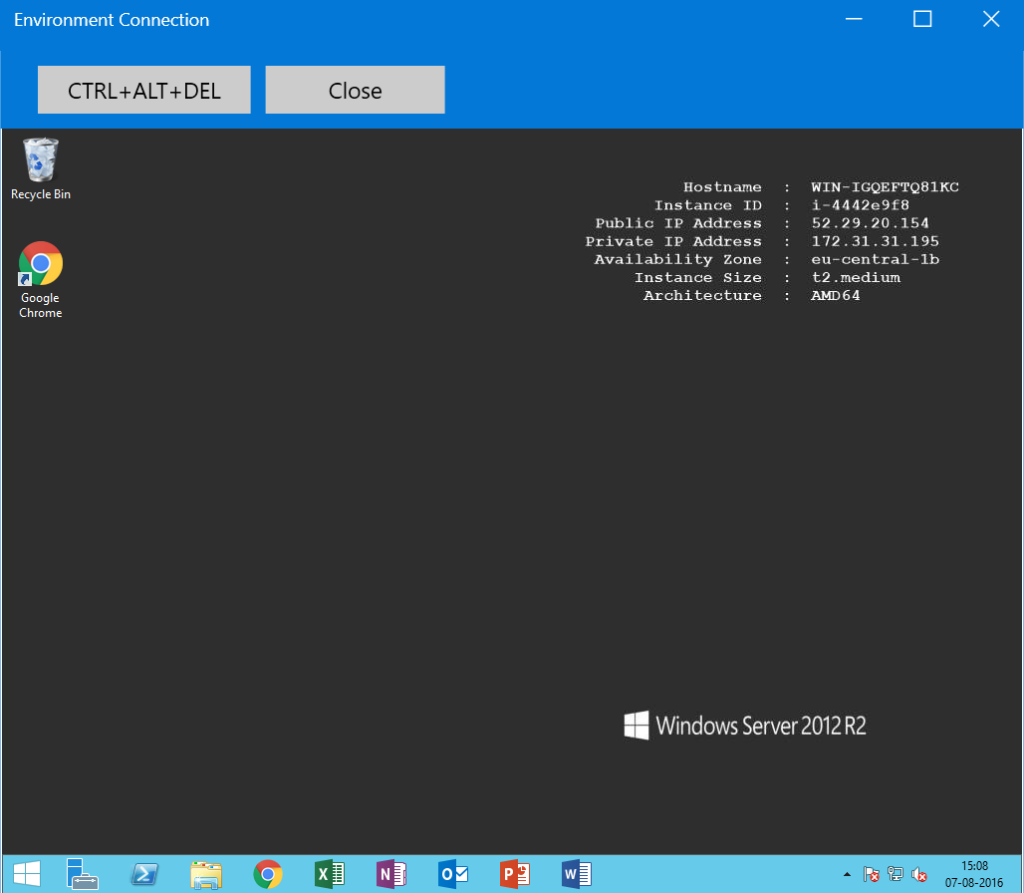 That's it — the environment is now ready to be used.
Troubleshooting the Connection
If the connection does not work, please double-check that the hostname, port and password are all correct. Also check that your firewall does not prohibit your computer from connecting to the remote computer.
If everything fails, please contact prioritysupport@leapwork.com and we'll help you troubleshoot the situation.
Designing Cases on Remote Environments
When designing test cases, you can now select the remote environment to be your "Preview environment". This means you can capture images and run cases right in the remote control window instead of on your own computer:

Running a case: